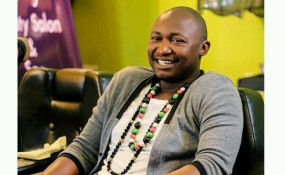 Photo: The Citizen
Just when you thought his troubles were over, rapper Chidi Benzi is in fresh trouble after it was reported that he has been put on probation alongside five others by Ilala Court.
This was after it was revealed that despite having been set free two years ago, the singer who has been at a rehab was still involved in substance abuse contrary to terms agreed.
According to Bongo 5 Chidi Benz and his co-accused Hadia Abeid, Said Ally, Athuman Elias and Hassan Mohamed was brought before resident magistrate Ritha Tarimo.
This must be a worrying announcement for his fans who thought he was finally out of deep end and that they would soon see him at performances.
In February during a crackdown on drug trafficking and abuse several artists were netted and some still have cases to answer in different courts.