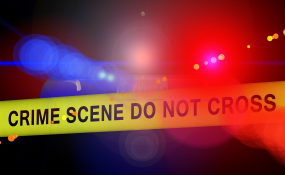 Photo: Jobs for Felons Hub/Flickr
By Paul Adude
Barely a week after the murder of one Sarah Nakajjo, in Nkumba Bufulu, residents of neighbouring Kasenyi were left in shock last evening, after the body of Aisha Nakasinde a 25-year-old food vendor, was found murdered in the same way.
Just like the previous women killed in the last two months, Nakasinde's body was found with a stick inserted in the mouth and another in her private parts.
The Entebbe main Police station OC CID ASP Zachariah Mbabazi told Daily Monitor that the deceased went missing last week, on August 13, when she had gone to pick more food for her stall at Kasenyi Landing site.
A missing person report was filed by the family on August 14. Nakasinde was a mother of two, and a resident of Bugabo village.
Mbabazi noted that the deceased's body was discovered in a deserted area on a path which was a shortcut to and a small distance away from the landing site.
He however said that no arrests have been made so far in the latest incident, adding that police is set to undertake a disguise strategy to beef up security in the areas of Katabi Town council.
"We hope to develop a disguise tactic to cover majorly Nkumba and Kasenyi where the murders are prevalent," he said.
Six other women, Sarah Nakajjo Nakintu, Norah Wanyana, Rose Nakimuli, Aisha Fendando alias Kasowolye, Gorrett Nansubuga, and Faith Komugisha, were also murdered in the same way.