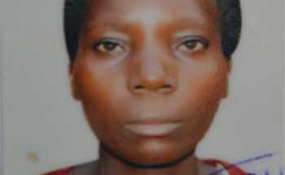 Photo: The Observer
Police in Entebbe together the Flying Squad Unit have intesfied investigations into the serial murders of women in Entebbe, a day after the body of the 11th victim was recovered.
The body of 25-year-old Aisha Nakasinde, a food vendor, was found on Thursday this week a few metres from Kasenyi Barracks in Katabi town council.
Nakasinde, a resident of Bugabo in Katabi town council, left her home on the August 13 but never returned. A missing person case was reported at Entebbe Police Station the day after she went missing.
In the last two months, bodies of young female adults have been found decomposing in bushes. Preliminary investigations into the alleged murders indicate that the unidentified suspects kill their victims after sexually assaulting them.
According to the Kampala Metropolitan Police spokesperson Emilian Kayima, Nakasinde's body was found decomposing in an abandoned bush.
"She was murdered in the same style as the other women whose bodies have been recovered in bushes and banana plantations," Kayima said.
Similar to the other incidents, the body was found stripped with some clothes lying near the dead body and sticks inserted in her private parts.
No arrests have yet been made in relation to the murder of Nakasinde. In relation to the other ten females murdered in the last two months, a number of suspects have been arrested and some of them released. A total of 6 suspects are still in custody in relation to these murders.
Police says for example for the murder of Norah Wanyana, formerly a student at Air Force Secondary School in Entebbe, the arrested suspects eventually confessed to carrying out the murders and rape.
The 10th woman murdered in the same way was Sarah Nakajjo whose body was found last week.
The police spokesperson Asan Kasingye, also a resident of the area says, "the murders are taking advantage of their victims after meeting them in bars and other such places then luring them to the areas where they are attacked and murdered from."
A similar wave of serial murders was a few weeks ago reported in Nansana Municipality in Wakiso district.
The Nansana insecurity was at least temporarily halted after the Inspector General of Police (IGP) Kale Kayihura camped in the area for a week, transferred most of the police officers deployed in the area and elevated the police station to a fully-fledged divisional station.