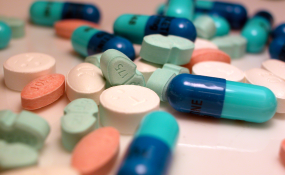 Photo: wikimedia
By Peti Siyame
Nkasi — Minister of Health, Community, Development, Gender and Children, Ms Ummy Mwalimu
THE government has banned nurses and health attendants from being in charge of public dispensaries with effect from December 30, this year.
Minister for Health, Community Development, Gender, Elderly and Children, Ms Ummy Mwalimu announced it shortly after receiving reports on health services in Nkasi District. Ms Mwalimu is on a two-day working tour of Rukwa Region, which has already taken her to Nkasi and Kalambo districts.
The Minister was informed that 80 per cent of health centres in Rukwa Region are headed either by clinical officers or assistant clinical officers while 77 per cent of public dispensaries are run by nurses.
She, however, urged the Rukwa regional leadership to improve working environment by constructing health staff quarters and provide them with other incentives to attract skilled workers to live and work in the region.
In the same vein, Ms Mwalimu told residents that plans were underway to table a bill in Parliament before the end of this year, to make it mandatory for all citizens to join health insurance funds including Community Health Fund (CHF).
She said that the government is keen to see that all Tanzanians have joined health insurance funds by 2020. On his welcoming note, the Rukwa Regional Medical Officer (RMO), Dr Boniface Kasululu briefed the Minister that the health sector in the region is facing acute shortage of 1,895 health workers.
According to RMO, Sumbawanga Municipal Council has a deficit of 109 health workers, equivalent to 30 per cent, Sumbawanga District Council 323 workers (45.2 per cent), Nkasi District Council 697 workers (68 per cent), Kalambo District Council 596 workers (65.9 per cent) and Regional Referral Hospital 170 workers, equivalent to 35.3 per cent).
"Due to such shortage of health workers, large number of public health facilities in the region are run either by nurses or clinical officers as well as assistant clinical officers ," added the RMO .
Dr Kasululu told the Minister that four public health centres out of 12 in the region are run by clinical officers, 80 dispensaries out of 172 are run by either clinical officers or assistant clinical officers while 77 dispensaries are run by nurses.
Meanwhile, Ms Mwalimu stated that the government will continue to improve maternal and child services to increase the number of people accessing the services to 80 per cent by 2020.
Ms Mwalimu showered praises to Rukwa Region by achieving an impressive record in which women who attended and deliver at centres that provide health care reached 95 per cent, while national level stands at 64 per cent.
Earlier, the RMO told the Minister that 214 centres that proving health care out of 223 in the region provide essential services for maternal and child where 161,089 pregnant women attended clinic in 2016.
Minister Mwalimu was further briefed that under the period reviewed 41,698 pregnant women, about 95 per cent of 43, 938 delivered at centres proving health care in the region.