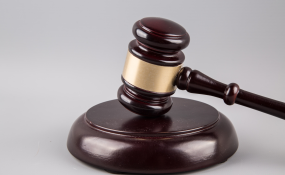 Photo: Public Domain Pictures
By Bernice Bessey.
As part of efforts to regularise illegal lotto operators, also known as Banker-to-Banker, in the country, the National Lottery Authority (NLA) has held a day's workshop to acquaint them with processes required for their licenses.
The workshop was to ensure that all illegal lotto operators, lotto marketing companies and the Lotto Writers Association acquire operational licenses before the amnesty period of December 31, 2017 issued by the NLA expires.
According to the NLA, defiant illegal lotto operators who fail the meet the deadline would be arrested and arraigned before court.
Kofi Osei-Ameyaw, Director General of the NLA, addressing the participants recently in Accra, said, on July 25, 2017, at a forum held to brief them about the NLA's plans to regularise their activities under the ambit of the law, that it was the reason for the workshop.
The consensus reached at the forum, according to him, was that the NLA would license private lotto operators to operate Banker-to-Banker in approved jurisdictional areas.
He continued that the NLA Board would determine the license fee, in accordance with the relevant provisions of Act 722 and LI 1948, as well as approve unique and specific NLA licensed Banker-to-Banker tickets or coupons for each operator in each particular region.
By this, he noted that the government can trace and recover revenue lost through unlawful lotto operations.
Furthermore, he indicated that the NLA was in the process of introducing 30,000 new modernised and innovative kiosks nationwide by November this year, to add value to the lotto business.
The new system, he explained, would be done in partnership with banks across the length and breadth of the country to carry out banking activities at the point-of-sale.
The NLA boss underscored the importance of lotto, and how the country was going to earn huge amounts of revenue from it if all lotto operators are brought under one umbrella.
Dan Borsor, Chairman of the Ghana Lotto Operators Association, appealed to the NLA to clarify Act 844 of 2012 and Act 722 of 2006, which mandates the Veterans Association of Ghana (VAG) to give licenses to lotto operators.
He pointed out that some of their members already have the VAG license, which is valid until December 2018, even though the NLA's deadline for illegal operators' activities ends in December 2017.
He further appealed to the NLA to extend the deadline to give the opportunity for more people in the sector to join.
The participants were taken through the criteria of registration, and how to complete the application forms.
So far, over 200 Banker-to-Banker operators have registered with the NLA.