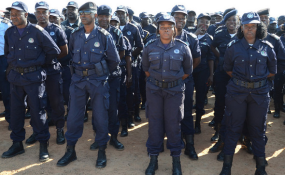 Photo: http://www.angop.ao
Luanda — Angolan head of State José Eduardo dos Santos announced Monday a day off for Wednesday, August 23, ahead of the fourth general elections in Angola, under the Constitution and election laws.
This is contained in a press release issued by the Civil Affairs Office of President of Republic, stressing that the day off will not cover the shift workers.
The source added that shift employees must be given a time off in order to vote, in accordance with the legislation in force.
Six parties are running for 23 August elections. They are MPLA, UNITA, PRS, FNLA and APN, as well as CASA-CE coalition
The National Electoral Commission of Angola (CNE) put at 12,512 polling stations and 25,873 polling tables countrywide.
At least 9.3 million are expected to vote in the general elections.