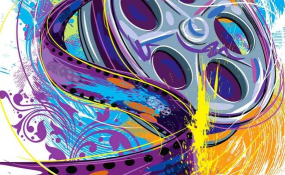 Photo: Pan-African films festival
The Film and Publication Board (FPB) plans to review its current classification guidelines, and look specifically at how the media affects gender-based violence, the regulatory body said on Monday.
The process would start with a meeting about "sexual violence and its prevalence in the media" in Boksburg on Thursday, FBP acting chief operations officer Abongile Mashele said in a statement.
"As part of commemorating women's month, the FPB wants to focus on sexual violence in the media through assessing the prevalence of gender stereotypes and gender-based violence in the media."
Violence against women
Mashele said violence against women did not end with physical violence, but continued with emotional and psychological violence, which had long-term effects on victims and survivors.
"These can be worsened through constant exposure to similar themes in the media through film and other forms of entertainment media."
She said constant exposure to sexual violence could desensitise children and normalise such behaviour.
The FPB previously partnered with the Commission for Gender Equality, which resulted in the introduction of the "sexual violence" (SV) classification. This warns consumers that the content includes scenes like rape and physical violence.
The commission is a constitutionally mandated body which seeks to promote and protect gender equality in South Africa through research, public education, policy development, legislative initiatives and effective monitoring.
FPB classification guidelines are reviewed every five years, or when legal amendments are necessary.
News24