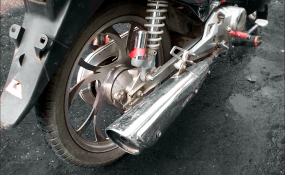 Photo: Pixabay
One man died and a second man sustained minor injuries after their motorcycle crashed into a cow in Table Mountain, Pietermaritzburg on Monday evening, paramedics said.
ER24 spokesperson Ineke van Huyssteen said that when paramedics arrived on the scene at around 18:30, they found the two men lying in the road.
Huyssteen said one of the men was in a critical condition, but despite efforts to resuscitate him, he was declared dead on the scene.
The second man sustained minor injuries and was transported to Northdale hospital.
Huyssteen said the cow didn't sustain any injuries and was seen walking in the nearby bush.
Source: News24