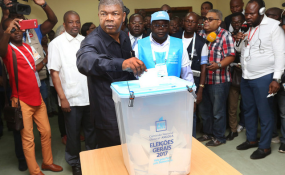 Photo: Pedro Parente
Luanda — Registered Angolans in voting age have started casting their ballot around the country. It was 7 am when the polling stations started to open.
The voting is going on in a calm environment and started with people enjoying right of priority, particularly the elderly and pregnant women.
9.3 million voters have registered for the 2017 election to vote for the president of the Republic, the vice president and a 220-member Parliament.