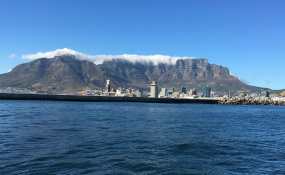 Photo: Pixabay
analysis
National crime statistics offer only cursory indicators to understand crime levels. The second State of Urban Safety report, to be released on Wednesday, offers a city-by-city breakdown and seeks to understand why certain crimes thrive in different urban areas. Once again, Cape Town topped most categories of violent crime. BY GREG NICOLSON.
Compared to eight other cities, the City of Cape Town has the highest rates of murder, robbery and property-related crimes in South Africa, says a new report produced by the Urban Safety Reference Group (USRG), working with the South Africa Cities Network (SALC) and the GIZ-Inclusive Violence and Crime Prevention (VCP) Programme.
The key question is, why? "Cape Town's urbanisation indicators are moderately serious, with a lower rapid population growth than Johannesburg and Tshwane, and a lower population density than Johannesburg and Ekurhuleni. Its marginalisation factors also compare very well to the other cities: Cape Town boasts the lowest level of poverty (as measured by the Human Development Index), the lowest income inequality, and the second lowest youth unemployment rate," reads the report.
"An answer may lie in the disproportionate access to alcohol, drugs and firearms, which is more than twice that of any other city."
The 2017...