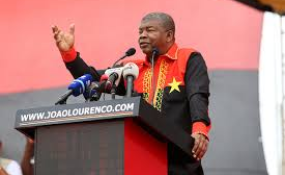 Photo: Pedro Parente/ANGOP
Uíge — The Bishop of diocese of the northern Uíge province Dom Emílio Sumbelelo Thursday called on the political parties standing for 23 August elections to accept the results of the polls, as they reflects the will of the voters.
Speaking to Angop, the church authority advised the parties to follow the example of good order and discipline showed by the voters during the process.
Making reference to a great lesson the population showed to the whole world, by behaving in an organised manner in different polling stations across the country, the prelate urged the political parties to accept the people's will.
While, the president of Council of Churches in Kimbele, Rev. Pedro Matotina, said that the political organisation should be aware that the outcome depends on the impact of the governance programme presented during the election campaign.
Six parties stood for 2017 elections.
They are MPLA, UNITA, CASA-CE, PRS, FNLA and APN.
The National Electoral Commission (CNE) announced that it starts releasing the provisional results this Thursday.