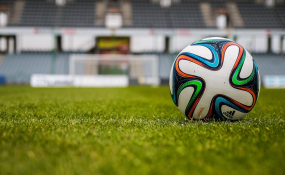 Photo: Pixbay
By David Ngobua
As the countdown to the 2018 FIFA World Cup qualifier between Nigeria and Cameroon continues, Super Eagles coach, Salisu Yusuf is unperturbed about the threat posed by the Lions as he said there is nothing much to worry about.
The Super Eagles have a double header against the reigning African champions but going by their last home match against South Africa which ended in a defeat, most Nigerians are not so sure about the chances of the team.
However, Yusuf told Daily Trust in a brief chat that even if other Nigerians have doubts about the chances of the Super Eagles against Cameroon, he does not see any reason to doubt his team.
He said in as much as the Cameroonians deserve respect, they are beatable.
The former Kano Pillars and Enyimba FC gaffer said one good thing about the Eagles is that they usually rise to the occasions when they are not given any chance.
"Those who are panicking over Cameroon are entitled to their opinion. Personally, having been with this team for a while now, I don't think I have any reason to doubt the Super Eagles.
"In as much as we respect the Lions of Cameroon, they are a team that can be beaten. Moreover, they also know that they will be meeting a strong side in the Super Eagles.
"It will not be an easy match but there is nothing to worry about. When we get to the bridge, we shall cross," he said.