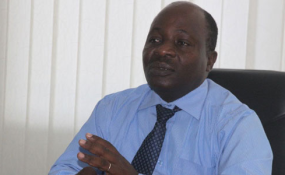 Photo: The Citizen
By George Rodgers and Witness Robert
Dar es Salaam — Plans are in place for the Dar es Salaam Water and Sewage Authority (Dawasa) to improve its sewage systems with a view to protecting the environment.
Dawasa is expected to embark on various projects before long, harbouring hopes that wastes will be under control in Dar es Salaam and Coast Region.
Speaking at a press conference yesterday, the Dawasa Acting Chief Executive Officer, Mr Remanus Mwang'ingo said that they would build new sewage centres at Jangwani, Kurasini and Mbezi Beach, a move that will give people living around the areas a huge relief.
Mr Mwang'ingo said that up to 2020, the rate of sewage transportation through proper channels will increase from 10 per cent to 30 per cent.
He said the projects will cost $600 million thanks to contribution of the World Bank, South Korea and France. They are expected to commence at the end of the year.
Mr Mwang'ingo disclosed that the money needed to accomplish their goal stands at Sh 2.8 trillion and the utility has so far raised Sh 1.1 trillion only.
Furthermore Mr Mwang'ingo said that DAWASA expects to move the seabed sewage pipe from the ocean to the new machinery at Jangwani to control water pollution and save marine lives.
The project involves machineries for treating sewage water that will be able to treat 200,000 mills of water per day.
Dawasa is expected to lay pipes in phases covering a distance of 376 km from Ubungo to Jangwani, Kinondoni, Mwananyamara, Masasani and central Ilala.