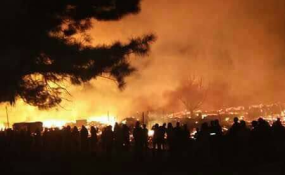 Photo: Zambia Reports
By Mike Makasa
It seems the fire episode in the Zambian political arena is not closed with Ndola's main Masala Market reportedly on fire.
Fires in Zambia have become a very sensitive subject having recently triggered a state of threatened public emergency after City Market was partially burnt down on suspicion it being an act of arson.
Details of the source of the fire have not yet been made available.