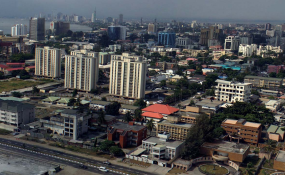 Photo: The Guardian
The Director-General of the Small and Medium Enterprises Development Agency of Nigeria (SMEDAN), Dr Dikko Umaru Radda, has said the agency will continue to support Business Membership Organizations (BMOs) towards lifting the MSME sub-sector of the country.
Radda gave the assurance when a delegation of the National Association of Small and Medium Enterprises (NASME) led by its National President, Prince Degu Agboade, paid him a courtesy call at the agency's headquarters in Abuja.
He commended NASME for driving the tax waivers initiative which has made some MSMEs enjoy the respite, adding that SMEDAN was planning to organise a town hall meeting nationwide were MSMEs would be educated on the importance of paying tax.
The National President of NASME, Prince Agboade, commended the director-general and his team for spearheading the development of the MSME sector.
He said he was at SMEDAN to brief the D-G on the journey so far since he assumed office as the president and chairman of the council.
Prince Agboade said the association was able to organize a forum which resulted to the granting of tax amnesty to some of its members.