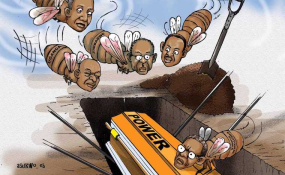 Photo: Mike Asukwo/ThisIsAfrica
Africa has seen some of its leaders clinging to power for decades. Some of these leaders will rather die hanging on to power than to handing it over to someone else.
There are cases where some leaders continue to cling on by changing the constitution, removing term limits to stay in power.
In recent years, a number of leaders have been successfully removed from power (Yahya Jammeh in The Gambia, more recently), but there are still a number of leaders prepared to manipulate the political processes to extend their stay in power.