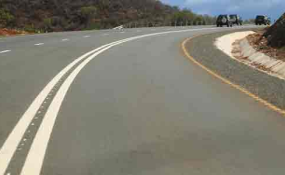 Photo: The Citizen
By By Zephania Ubwani
With a 14.2 kilometre dual carriageway stretch of the Arusha-Holili road almost complete, Tanzania is looking for funds from development partners to upgrade the remaining part of the road.
Sources close to the East African Community (EAC) said the government had approached the government of Japan to secure funds for road upgrading towards Moshi.
"Negotiations are going on how best to extend the road from Tengeru to Usa River at least and rehabilitate Kikafu Bridge near Moshi," the source told The Citizen on Sunday recently.
Arusha-Holili Road is part of the 240-kilometre regional road that extends to Voi in Kenya and is being upgraded within the framework of the East African Road Project (EARP) at $400 million.
It is part of the vast network of major roads earmarked for massive rehabilitation throughout the East African Community (EAC) bloc to facilitate cross-border trade and movement of people.
Construction started in June 2015 although it was launched by regional leaders in March last year during the EAC Heads of State Summit at the Ngurdoto Mountain Lodge. The idea is to create another major transport corridor in the region linking Mombasa Port with northern Tanzania and beyond. Rehabilitation of the Holili/Taveta-Voi stretch in Kenya is almost complete.
When reached for comment, the principal civil engineer with the EAC Secretariat, Mr Hosea Nyangweso, declined to talk about efforts to secure funds for road extension works, but gave hints on proposed civil works. He revealed that the concern of Tanzania and the secretariat was to get funds for the extension of the dual carriage road from Tengeru to Usa River, 30km from Arusha City.
"Rehabilitation of the Usa River-Moshi -Holili is not in the immediate implementation plan", he told The Citizen noting, however, that the major civil works beyond Usa River will be realigning of the Kikafu River bridge.
Designs already made indicate that an entirely new bridge would be constructed above the present one with a double lane approach roads from either side.The existing bridge was constructed in the 1950s.
Construction of the dual carriage between Arusha and Tengeru has been funded through a loan from the African Development Bank (AfDB), the traditional financier of major road projects in East Africa.