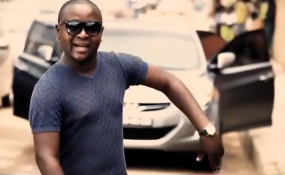 Photo: Nacobeta
Luanda — The Culture Ministry Monday expressed its dismay at the death of Angolan musician Edson Guedes Fernandes "Nacobeta", victim of disease.
In a note released to Angop, the Ministry of Culture considered Nacobeta as an artist who contributed significantly to the development of Kuduro music genre.
The document also highlights the artist's commitment in the early 2000s, when he began to come up in the "national music hall".
In this moment of grief and mourning the workers of the Ministry of Culture address the bereaved family the most felt feelings of regret, "reads the note.