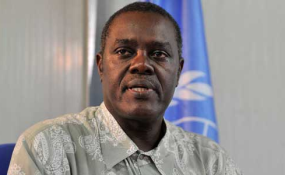 Photo: The Citizen
By By Deogratius Kamagi
The Commission for Human Rights and Good Governance (CHRAGG) has ordered an interim stop order on eviction of people from Loliondo village in Ngorongoro District, Arusha.
Loliondo villagers have been evicted and have their homes demolished by the Serengeti National Park (Senapa) and Ngorongoro Conservation Area Authority (NCAA) wardens with the support of Loliondo Police.
According to a media statement released today September 6 and signed by CHRAAG Chairperson, Mr Bahame Nyanduga on Monday, Sept 4, the order was issued according to the section 130(1)(f) and (h) of the Tanzania Constitution of of 1977 and the article 25(1)(d) of the CHRAGG Act.
Mr Nyanduga says in the statement that the decision was reached after the Commission received many complaints from the affected people, adding that CHRAGG has launced investigations on the issue.
"The victims have complained to have removed by force from their homes which they claim to have received legally and that the eviction and burning of their bomas was illegal," read part of the statement.
The commission has also ordered the responsible authorities to submit all documents which approve the eviction by torching the Maasai bomas as well as seizing their livestock.
Eviction of villagers from their homes in Loliondo begun in 2015 but the situation got worse this year. The operation started on August 13 in Ololosokwan village, and on the next day it continued in several other areas.
The land in question is a 1,500 square kilometre area under Loliondo reserved forest that has been in dispute for over 20 years.