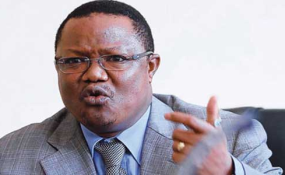 Photo: File photo/The Citizen
By Alex Malanga
Dar es Salaam — Tanzania Human Rights Defenders Coalition (THRDC) has received with shock information about shooting of the outspoken Singida East MP (Chadema), Tundu Lissu, in Dodoma.
Mr Lissu, who also doubles as Tanganyika Law Society (TLS) President, was shot today, September 7, at his Dodoma residence.
He was then rushed to Dodoma General Hospital for medical attention, reportedly being in critical condition.
"THRDC is sending condolences to Mr Lissu's family, people of Singida East, members of TLS and all Tanzanians at large," reads part of the statement adding:
"We are appealing to all Tanzanians to pray for him so that he can get well soon."