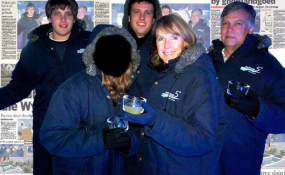 Photo: Facebook
Henri van Breda's murder trial is expected to resume in the Western Cape High Court on Monday with the testimony of a blood spatter analyst who had been booked off sick.
Last month, the State had asked for another postponement as its police expert witness Captain Marius Joubert was ill.
Van Breda's defence lawyer, Pieter Botha, had said that his client was running out of funds and could not afford another postponement.
Van Breda, 22, pleaded not guilty to axing his parents and brother to death, seriously injuring his sister Marli, and defeating the ends of justice.
He alleged that an intruder wearing a balaclava, gloves and dark clothes was behind the attack, and that he had heard other voices of people speaking Afrikaans in their De Zalze Estate home in January 2015.
Van Breda claimed that, after a fight with the axe-wielding intruder who was also armed with a knife, the man had escaped.
But the investigating officer, Sergeant Marlon Appollis, had told the court that no one matching the accused's description of the axe man had ever been found.
He used police informants and media houses without success to try and find the attacker.
Marli van Breda will not testify for the State in her brother's trial.
Just 16 at the time of the attack, she sustained severe head wounds and a severed jugular. She was hospitalised for six weeks and then treated at a rehabilitation centre.
News24