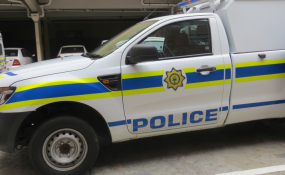 Photo: Sune Payne/GroundUp
Police fired stun grenades at a group of Cape Peninsula University of Technology (CPUT) students who turned violent on Monday morning, the university said.
CPUT spokesperson, Lauren Kansley, said the police, campus security and private security were in the process of containing the situation at the university's Cape Town campus. Kansley said a group on students had torched a number of classrooms in the early hours of Monday morning.
"We believe attacks like these are an attempt, by a small group of students, to disrupt exams and wreak havoc. CPUT has over six campuses and exams at other venues are continuing uninterrupted."
Kansley said no campuses had officially been shut down at this stage.
More to follow.
Source: News24