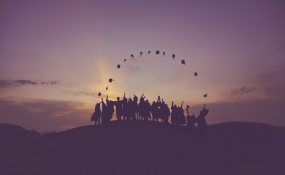 Photo: Pixabay
Students in Anambra State will have the opportunity of earning at least N15,000 during the long vacation holidays if they enrol into a holiday job scheme being proposed by APC candidate, Dr. Tony Nwoye.
A statement issued by the campaign said that the scheme which will run both as a holiday job scheme and as an internship programme will see students being paid N15,000 under both schemes.
Dr. Nwoye, a medical doctor, a former president of the National Association of Nigerian Students, NANS now a member of the House of Representatives in the statement said: the campaign quoted Dr. Nwoye thus:
"Job will be exclusive to students from SS1, both male and female. These students will be sent to Government institutions or private companies to work during the period of their long vacation. The maximum number of months to work will be two months but a student can work for less if he or she wishes. For every student that will be employed under this scheme, my administration will pay N15,0000 naira per month to such student and a THANK YOU LETTER signed by me and delivered to the ministry of youth to be given to the student on the completion of this work.
Another scheme Dr. Nwoye said he would establish is an internship scheme under which participants will work lesser hours.
He said: "Internship will be open to all students, both male and female from JSS 1. Unlike Holiday Jobs, those under this scheme will work fewer hours and should not be allowed to work for more than one month so as not to be exploited by some employers. They will be posted to both public and private institutions including private companies. The students under this category will be paid N15,000 at the completion of this programme and a letter sent to them and signed by me."