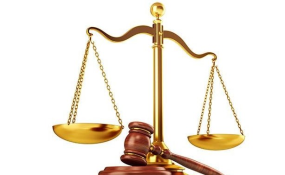 Photo: Daily Trust
By Fungai Lupande
A man, who stole a mobile phone at the Carnival Music Concert in Harare last week, was yesterday remanded in custody after he complained of pain while in the dock, claiming his genitals disappeared after having sex with a married woman. Tafadzwa Chaitezvi, age not given, appeared before Harare magistrate Ms Amanda Muridzo facing theft charges, but the matter could not proceed after he complained of pain.
He was remanded to today.
"I solicited for sex from a certain woman and she agreed," said Chaitezvi. "I had no idea that she was married. After the sexual intercourse, I discovered that my private parts had disappeared. I could not pass urine and I went to hospital."
Chaitezvi appeared in court with a urinary catheter, which he said helped him urinate and relieve pain.
The prosecutor Mr Bigboy Chikadaga alleged that last Saturday at around 5pm, Lynn Dengu was enjoying the Harare International Carnival at Civic Centre Grounds. It is alleged that Chaitezvi snatched a Samsung J7 from her before disappearing into the crowd.
The court heard that Chaitezvi was apprehended by people, who were nearby.
The cellphone was valued at $250 and was not recovered.