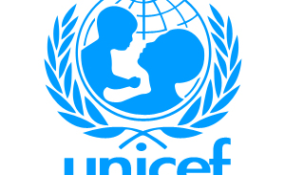 Photo: Le Soleil
By Queen Isack
Siha — FORMER Coordinator of United Nations Children's Fund (UNICEF)-funded project Lawrensia Massawe was arraigned here yesterday over bribery charges.
The Prevention and Combatting of Corruption Bureau (PCCB) in Kilimanjaro Region arraigned the former coordinator alongside the Siha District Accountant, Tumpare Ipyana. Before Siha District Court, the accused denied the charges and were released on bail.
The case comes up for preliminary hearing on November 12, 2017. The accused were sent to Siha District Court on Monday this week facing a criminal case before Magistrate Anold Kirekano.
PCCB Prosecutor Suzan Kimario told the District Magistrate, Mr Anold Kirekano, that investigations show that Siha district applied for UNICEF aid and received 309,183,000/- for execution of various development projects.
Among the targeted projects was the Integrated Post Primary Education (IPPE) which was allocated 23m/-. Ms Kimario told the court that the first accused, Massawe, as the project coordinator, in collusion with Ipyana, uttered false documents showing that they paid 180,000/- to each of the 37 village chairmen as allowance to attend training on IPPE.
She said the accused further prepared a chart purporting that they paid 180,000/- to each of the 36 village executive officers, five ward executive officers, ward education coordinators and 12 ward officials.
The prosecutor argued that through deceit, the accused earned 13,905,000/, subjecting Siha District Council to loss.