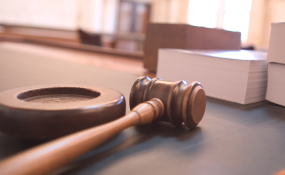 Photo: Joe Gratz/Flickr
By Fungai Lupande
Four women appeared in court yesterday accused of defrauding widows after allocating them residential stands in Crowborough Farm paddocks meant for sewerage treatment and pastures.
The quartet, Siphathisiwe Moyo (40), Violet Mukonoro (49), Shylet Chimana (53) and Deliwe Chikuni (49), who are executive members of Tafirenyika Housing Cooperative, appeared before Harare magistrate Ms Victoria Mashamba facing seven counts of fraud.
They pleaded not guilty and the matter is at the defence case. Moyo, who is the chairperson of the cooperative, said they registered the cooperative and an application to acquire the land was made to Harare City Council, but was yet to be approved.
Harare City Council's Kuwadzana District officer Lineth Mandoza testified in court and said the land fell under Harare water department within the waste water division.
"As a way of reducing effluent discharged into streams, Crowborough Farm paddocks are strategically located near the Crowborough sewage waste water treatment plant so that effluent is pumped and stored to irrigate the paddocks for cattle feed," she said.
"Through this process filtration takes place allowing clean water to enter water bodies to Lake Chivero. The sewer infrastructure consists of main sewer tanks from Malborough, Mabelreign, Dzivarasekwa, Warren Park and Kambuzuma.
"Once these facilities are damaged or tempered with, casualties will occur. According to City Council resolutions, those settled in the paddocks will be relocated to land suitable for residential purposes."
The prosecutor Ms Patience Chimusaru alleged that the four registered their housing cooperation on April 30, 2012 with the intention of fleecing home-seekers .
They allocated the land to the seven widows, who paid varying amounts totalling $3 630, despite being aware that it was not legally acquired from the city council.