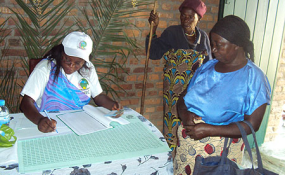 Photo: Newtimes
By Ivan R. Mugisha
Over a month after the presidential election in Rwanda, the United Kingdom now claims there were irregularities in ballot counting and the registration process of candidates.
In a statement released on Friday, British ambassador to Rwanda, William Gelling, said that he personally witnessed irregularities that may have undermined the poll.
"I saw irregularities in the counting of ballots and vote tabulation. I know that the National Electoral Commission (NEC) is committed to improving the system. I hope that Rwanda will take this opportunity to continue to amend its electoral processes in advance of the 2018 parliamentary elections as part of the democratic journey here," he said.
This was quickly refuted by the Commission.
"He did not report the claims to us so that we can follow up and verify. We met several ambassadors and talked about those but they could not be specific," Charles Munyaneza, executive secretary of NEC told The EastAfrican.
"None of the other observers including the AU, the civil society and the EAC, has mentioned that. So I do not understand why it is the UK coming up with this now."
Opposition candidates
Mr Gelling also stated that he was encouraged to see broader media coverage of the presidential elections, noting that incidents of obstruction of opposition candidates were addressed rapidly by NEC and the government.
"I was concerned by the lack of clarity in the registration process for candidates which appears to have made it impossible for certain credible candidates to register," he said.
"I am concerned by the arrests and legal challenges in recent weeks. While Rwanda's political situation and recent terrible history is unique, it is concerning to see the targeting of opposition figures," he added.
He also responded to the recent government criticism of envoys who "meddle in the country's affairs", agreeing that diplomats are "rightly" accused of focusing too much on the short term.