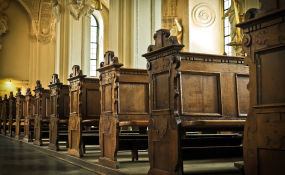 Photo: Pixabay
Harare churches are among the biggest rates and bill defaulters with reports saying the municipality is now owed about $700 million by residents, companies and organisations.
The total owed to the city of Harare by churches now stands at $3.893.558.59.
The magnificent Celebration Centre Church situated in the flashy low density suburb of Borrowdale led by Pastor Tom and Bonnie Deuschle is leading with arrears of about $846.564.49 and Johane Masowe e Chishanu who are mainly known for using open space owing the city council $15.000.38.
AFM is second with $682.231.25 followed by Seventh Day Adventist ($615.964.56), Salvation Army coming third with $309.511.72, Walter Magaya's Prophetic Healing Deliverance (PHD) ministry at $200.181.52.
According to the city council these organisations have been engaged previously so that they can make a payment plan but the response has not been positive.
Nearly all schools in the capital city owe the city council with a total of their arrears now standing at $4.132.415.61, with Moffat Primary School owing the municipality more than $400.000.
Estate Agents amount is at $3.687.525.32 with Dawn Properties arrears standing at $1.796.186.96.
The City Council in its notice said they will from now onwards publish the names in the hope that the shamed companies and organisations will come up with payment plans.
"We have also engaged debt collectors," said the Harare City Council statement.
"If they do not want debt collectors at their doorstep they must go to the revenue collection points or district offices and propose a payment plan."