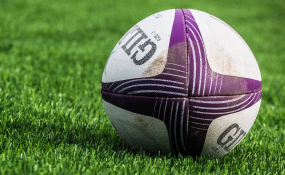 Photo: poalo92/pixabay
Springbok coach Allister Coetzee has hit back at calls for his head from disgruntled supporters on social media.
Coetzee has come under renewed fire after watching his side go down 57-0 to the All Blacks in Albany on Saturday - South Africa's worst ever defeat in Test rugby.
The Boks had shown improvement this year up until this weekend, winning five and drawing one of their six fixtures.
But Saturday's performance was a nightmare that reminded of the horrors of 2016 when the Boks limped to just four wins from 12 all year.
The belief in Coetzee and this Bok side has taken a massive hit, with social media showing the frustration of the South African rugby public.
Coetzee, though, remains adamant that he is not going anywhere and that he and the Boks are on the right track.
"One loss doesn't define this team," Coetzee answered in Johannesburg on Sunday when asked about the calls for his sacking.
"There is still a lot of belief in this team and there is a lot of belief in myself and the plan going forward.
"There is a process that we're following and I couldn't care what Twitter is saying. I'm working for SA Rugby, not for Twitter and we really are moving in the right direction."
Coetzee also doesn't feel that Saturday's drubbing detracts from the progress that his side has made in 2017.
"This doesn't push us back at all. It's still a massive progression ... this is the only Test we've lost so far (this year)," he said.
"Last year we lost both Tests against Australia and New Zealand and this year we were unlucky not to come away with the spoils against Australia.
"The bounce of the ball and everything just favoured them (New Zealand) on Saturday."
The Boks now have a week off before taking on Australia in Bloemfontein on September 30.
Sport24