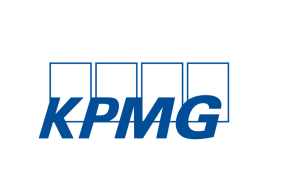 Photo: KPMG/Wikipedia
opinion
By Kalim Rajab
Amid the unfolding #GuptalLeaks scandal, the famous English playwright Robert Bolt has some profound insights that are pertinent for KPMG.
Robert Bolt is perhaps most well-known for his play A Man for All Seasons, centred on the fatal relationship between Henry VIII and his principled Lord Chancellor Sir Thomas More.
In 1984 he was commissioned to write the screenplay for The Mission, a story set among the 18th century Jesuit missions deep in the heart of the Amazonian jungles of South America when the continent was a golden goose jostled over by both the Portuguese and Spanish Empires. The themes are about slavery and the evangelical nature of the late medieval church; but under Bolt's penetrating gaze, its central conflict is really between the demands of conscience and the exigencies of Empire.
Or it should have been. The film that we are now able to watch is a poor shadow of Bolt's envisaged outcome, because the film studio forced major cuts and sought to simplify the several complex themes, worried that a simple-minded American audience would otherwise lose interest. It's a pity, for in the process one of Bolt's great scenes was cut, and cinema is the poorer for it....