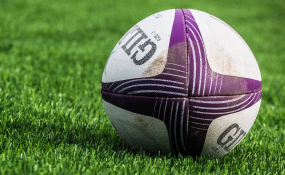 Photo: poalo92/pixabay
By Antoinette Muller
Headline writers and pundits weren't kind to South Africa following their embarrassing, record 57-0 defeat against the All Blacks over the weekend. ANTOINETTE MULLER gathers some of the harshest words from around the web.
The Springboks must be captured. Their humiliating 57-0 defeat to the All Blacks over the weekend must have been the latest in diversion tactics in the wake of state capture. Despite showing signs of promise in the first 10 minutes against New Zealand, it all went to hell in a handbasket after the home side opened the scoring.
Over a half century of points from the All Blacks and not a single one from South Africa. On stuff.co.za Marc Hinton pondered whether "international rugby's greatest rivalry" was under threat.
"You can now make a case that the All Blacks-Boks is no longer a rivalry as such. More like an ownership," Hinton wrote.
New Zealand have won 14 of their last 16 Tests against South Africa - the last win coming in 2009. It makes for pretty grim reading and to rub it in, Hinton adds: "The All Blacks have won their last three Tests against the South Africans 57-0, 57-15 and 41-13. I say again, does...