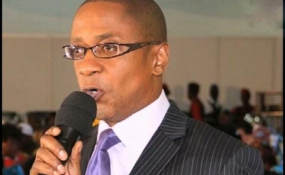 Photo: Daily Monitor
By Juliet Kigongo
Kampala — The Court of Appeal will today deliver the long-awaited judgement on the election appeal by Busiro South MP Peter Ssematimba.
Ssematimba appealed the High Court judgment which nullified his election on grounds that he lacked the requisite academic qualifications to be a Member of Parliament.
Justice Lydia Mugambe ruled that Ssematimba's certificate of A-Level equivalence which he used for his nomination for MP was invalid because the National Council of Higher Education did not verify the authenticity of his diploma in Electronic and Computer Technology before giving approving his academic qualifications.
"There is no evidence that Mr Ssematimba attended Asuza College and obtained the diploma he alleges. It was issued illegally without following the procedures," Justice Mugabe ruled at the High Court.
Justice Mugabe also ordered NCHE to pay costs of the suit to Mr Ssematimba's political rival Stephen Ssekigozi who had petitioned court.
Court also heard that Pacific Coast Technical Institute where Mr Ssematimba allegedly received a diploma in Electrical and Computer Technology closed and the only proof that he attended the college is a mere photograph he presented before court wearing a graduation gown.
NCHE also appealed the judgment claiming the judge was wrong to determine the mandate, duties, standard and rules the institution applied in equating Ssematimba's qualifications.