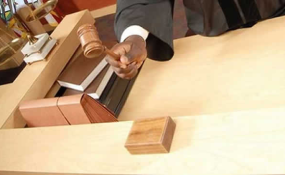 Photo: The Herald
A Gutu farmer who terrorized the district stealing 20 cattle to fatten for the market at his farm will spend the next 29 years in jail for the crime.
Taruvinga Vitalis Mungwiniri pleaded guilty to stock theft charges when he appeared before magistrate Edwin Marecha.
He pleaded for a one year jail term in prison on all the charges, telling the court that he wanted to start an irrigation scheme at his farm.
However magistrate Marecha would have none of it. He initially sentenced Mungwiniri to a total of 37 years on all four counts of stock theft but conditionally suspended 8 years of the sentence.
Prosecutor Millicent Azangwe told the court that from March to 22 August this year Mungwiniri used his lorry to move around Gutu district and steal cattle from farmers.
Court heard that on 29 March he went to plot number 29 Clair Farm owned by one Susan mavhingo and drove away with 12 cattle unnoticed.
Four months later, Mungwiniri used the same modus operandi and pounced on Wiffan Matsikidze's farm and went away with five cattle before winding his operations at Farai Mutikani's farm stealing the same number of beasts.
A month later, Mungwiniri went to James Mudzingwa's farm and stole five more cattle which he drove away unnoticed.
Investigations by police's anti stock theft squad led to the arrest of Mungwiniri and they recovered all the stolen cattle at his farm where they were being fattened for market.