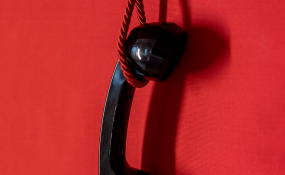 Photo: Pixabay
column
By Jeffrey Gogo
Samson Chindotani was laid to rest in the deathly calm of a cold July Sunday afternoon.
Two days earlier, the 42-year old Glendale man had resolved to murder himself in a manner most foul, frustrated life had dealt him a bad hand.
"Samson claimed his time was up, that with his condition, he had nothing to live for," sobbed Itai Muriva, sister to Chindotani, who had lived with him since 2003, when a tragic road traffic accident left the man paralysed from the waist down, and out of work.
Chindotani, who was training to become a teacher, met death in its greatest terror; troubled of spirit, soul and body.
He downed 750mls of battery acid - a deadly corrosive liquid used mostly in car batteries - that made graveside view of body goodbyes intolerable.
Poverty and unemployment have combined to make life for persons with disabilities (PWDs) in Zimbabwe a nightmare. Research finds that PWDs are more often unemployed because of illness, and evidently, because of disability.
The employment rate for working-age people with disabilities is almost twice as low as that for persons able of body. Only 9,1 percent of PWDs are in paid employment, 21 percent in informal self-employment and 49,8 percent have never worked, according to a 2013 National Survey on Disability.
The rest either sit at home or are too sick to work or are used as unpaid labourers in families, it says.
The survey excludes poverty rates for people with disabilities. Yet, the interaction between disability and poverty could never be disengaged.
Without jobs, and with low educational attainment (only 18 percent of the 900 000 PWDs in Zimbabwe ever reach Ordinary Level), and with large additional expenses on low incomes, people with disabilities face serious economic hardships, say experts.
This is also true for families caring for children with disabilities.
A study in 2014 by King George VI Children's Centre and School in Bulawayo found that a family caring adequately for a child with disability can expect to have added expenses as high as $300 per month, 12 times the average individual PWDs income per month.
Now, endemic poverty together with the everyday mental and emotional torture of living with disability in a world short on opportunities, much less acceptance, for such persons, has begun to feed the spiral in suicide rates among PWDs, experts say.
Police said they did not capture data on suicides specific to people with disabilities.
The 636 men and women that took their own lives in 2016, some 34 percent higher from a year earlier, are inclusive of people with disabilities, and those without, according to police spokesperson Charity Charamba.
But Ishmael Zhou, chairman National Association of Societies for the Care of the Handicapped (NASCOH), a body representing over 50 organisations working in disability and development countrywide, admitted PWD suicides were a concern.
He said "the issue of suicide has not been specifically dealt with by our membership", though similar deaths were not uncommon due to low self-esteem, poverty, exclusion and discrimination that is widespread among those with disability.
"More often than not, many people with disabilities live in total isolation which leads to stressful behaviours," Zhou told The Herald, via email.
"Some due to stress and lack of psycho-social support have committed suicide."
In Government, suicides related to disability had not reached a stage that prompts comprehensive policy interventions, says Jonathan Banda, director of disability in the Social Welfare Ministry.
"We have never found them (PWD suicides) to be a concern," Banda asserted, by phone.
Suicides might indeed be happening, he said, but "we have not had such reports from the district level."
Banda said Government had instead tried to make lives for PWDs better, notwithstanding the $20 payout extended each month to persons with disability, a pittance in the eyes of many.
"As a Ministry," said Banda, "we do not give social welfare, we offer social services. We invest in the social system of the individual so that, in the long run, those people can assist themselves."
Twist of Fate
As fate would have it, Chindotani was returning from a visit to his betrothed girlfriend in Chipinge who had miscarried, when the spinal crashing car crash of 2003 struck.
This quick succession of calamitous events dealt Chindotani a severe psychological blow from which he would never recover.
He often questioned the value of his continued existence, family members said.
They lamented that after losing a son, his independence, mobility and job in a rapid cruel twist of fate, Chindotani had degenerated into a hopeless mental and emotional junkie who found little meaning in and for life.
"You could see that he was troubled deeply in his soul, especially because of his condition, which caused him to depend on other people for a lot of things," Betty Mlambo, another of the sisters, mourned.
"Samson could easily get lost during a conversation. His mind often wandered to a very distant place that noone else but himself knows. We feel greatly pained by the way he chose to die."
Victims of disability that sets in later in life, such like Chindotani's, tend to find it very difficult to accept their new conditions, says Bigboy Madzivanzira, a therapist and social worker with the Health Promotion Clinic Trust, a disability-centred non-profit organisation.
Often they shrink into depression and stress, with occasional bouts of anger and fury, he said.
"Without counselling, the psychological trauma will last for a lifetime, and could lead to thoughts of suicide," warned Madzivanzira.
Government authorities have offered some financial and psycho-social support, but about three quarters of persons with disability still go without the necessary welfare services, according to the 2013 National Disability Survey.
More than 50 percent do not get the required counselling services and medical rehabilitation, the survey says, while a quarter are in a perpetual state of anxiety and depression.
Gruesome Death
After losing his job as a machine operator at packaging material manufacturer Megapak in Ruwa, Chindotani began eking out a living from selling mobile phone airtime and candles in the farming town of Glendale, 60 km north-east of Harare.
He made just enough money to be able to buy himself a Coke and a bun, but never to feed his gaping emotional hunger.
Chindotani, who wore a catheter to help with passing urine, suffered frequent urinary tract infections accompanied by severe headaches. He also developed painful pressure sores from too much sitting, his family said.
But none of this compares to the "horrendous and painful death, one worse than torture" that came with his ingesting battery acid, which consists mainly of sulphuric acid, a strong damaging substance.
Dr Nyasha Maboreke, a specialist physician from Harare, said Chindotani may have suffered multiple toxicities that ruptured his interiors beyond repair.
"Sulphuric acid vaporizes easily once ingested and this ends up inhaled into the respiratory tract causing asphyxiation injury and mucous membrane inflammation which causes inhalation pneumonitis. Respiratory arrest is the feared complication," said Dr Maboreke, by email.
"Once absorbed into the blood circulation the sulphuric acid cause metabolic acidosis which is harmful to the normal function of our cells and subsequently our organs. Multi-organ dysfunction ensues causing cardiac arrest, cerebral edema, convulsions etc."
It was a painful end to an unsatisfyingly painful life, said Itai Muriva, the sister.