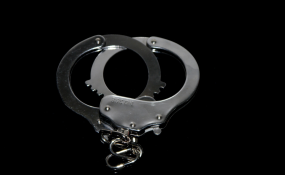 Photo: Pixabay
A Mitchells Plain woman is set to appear in court on Tuesday after allegedly killing a newborn boy.
The baby was found under a mattress at a home in Jukskei Street, Beacon Valley, Western Cape police spokesperson FC van Wyk said on Monday.
He said the baby was brought to a hospital for medical treatment on Sunday evening.
A post-mortem was still needed to determine the cause of death.
Police confirmed the arrest of a woman in her thirties, but would not say whether it was the mother.
The Western Cape social development department said it would assist the police with the investigation of a neonaticide, which is defined as the deliberate act of a parent murdering their own child during the first 24 hours of life.
"The mother allegedly choked her newborn son to death and hid him under a mattress," said Sihle Ngobese, the spokesperson for Social Development MEC Albert Fritz.
Social workers from the Mitchells Plain local office had intervened to protect the arrested woman's four children.
"We condemn this brutal murder and the alleged circumstances of this incident in the strongest terms possible. That the alleged murderer is allegedly the mother of the baby is most outrageous," said Ngobese.
The department pointed to 2016 findings by the Medical Research Council, which revealed that the country had a neonaticide rate of 19 per 100 000 live births.
It appealed to expecting and current parents to approach social workers for assistance and family planning interventions.
Citizens could report abandoned, abused, neglected or missing children to the police or to the social development department hotline on 0800 220 250.
Source: News24