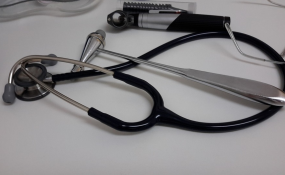 Photo: Pixabay
Maputo — 67 patients were abandoned by their families in Maputo hospitals in the first half of this year, according to a report on the independent television station, STV.
Of the 67 patients, 17 were infants, and many of the others were elderly. Hospital staff told STV that when people bring their sick relatives to hospital, but have no intention of returning for them, they often give false names and addresses.
There has been a 19 per cent increase in the number of abandoned patients, compared with 2016. Looking after people who should have gone home has additional costs for the health service. The Maputo city chief doctor, Sheila Lobo, told STV that last year such cases cost 1.3 million meticais (about 21,300 US dollars).
Of the 67 people abandoned between January and June, it was eventually possible to fund relatives to look after 40 of them. The other 27 had to be sent to state institutions such as orphanages and old people's homes.
A staff member with the social services, Emilia Nhambire, said poverty was often the excuse for abandonment. "The families say they have no money, and so they opt to abandon their relatives", he said.
In one case last year, a new-born infant was abandoned in hospital by her mother and grandmother. This case went to court, and the judge decided to send the child to the state-run 1st May orphanage, where she was later adopted.