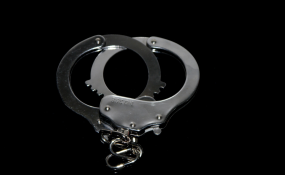 Photo: Pixabay
Maputo — The Mozambican police have recovered the cell phone belonging to Mahamudo Amurrane, Mayor of the northern city of Nampula, which was stolen from him on 23 July, in the middle of a religious service in the local Catholic cathedral.
According to a report in the Beira daily paper "Diario de Mocambique", the cell phone was recovered following a complaint by Amurrane at a Nampula police station, and several weeks of police work.
This involved cooperation with the cell phone companies to track down the stolen device. Eventually it was found in the possession of a citizen of Asian origin, resident in Nampula city. This man denied stealing the phone. He said he had purchased it from somebody else, whom he did not identify.
The police immediately contacted Amurrane, who went to the police station to pick up his recovered phone.
The Catholic Church had been embarrassed by the theft. Addressing the congregation at a mass in the cathedral on 7 August, parish priest Bernardo Antonio said the church had been injured by what he described as "an uncommon situation". He urged the thief to return the phone to its owner - an appeal which apparently fell on deaf ears.
Antonio told the paper he was surprised that the Church had not been informed of the recovery of the phone.