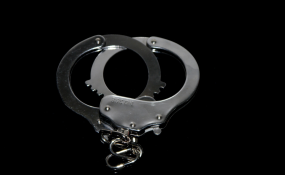 Photo: Pixabay
"No one knows what's in her heart," a woman in the Mitchells Plain Magistrate's Court told curious bystanders as they waited for a mother to appear on Tuesday morning for allegedly killing her newborn son.
Other women at the court door nodded, adding, "nobody's perfect" and "only God can judge", just minutes before 32-year-old Dalene Petersen appeared in the dock.
She was arrested on Sunday after her baby was found under a mattress at a home in Juksei Street, Beacon Valley.
Residents at court, who did not want to be identified, claimed Petersen had choked or strangled the baby. Another alleged that the baby was a love child.
Wearing a pink hooded top and grey pants, Petersen stood before Magistrate Alvira Bezuidenhout for the first time on a charge of murder.
She was asked whether she would like to hire an attorney, use legal aid or represent herself.
"I will represent myself," she replied softly.
Bezuidenhout warned her that the charge was serious. She then decided to choose legal aid.
Prosecutor Farieda Jacobs said they were following up on bail information.
Escaping the crowds
Petersen would, thus, remain in custody for a week. Her family rushed out of court to escape the crowds.
Her four kids had been placed with a family friend, said Sihle Ngobese, spokesperson for Social Development MEC Albert Fritz.
He said they had become aware of the case after community members approached Fritz to see if he would intervene.
The Mitchells Plain Crisis Forum's Faizel Brown told News24 outside court that they condemned the killing in the strongest terms.
"That said, obviously we still need to understand the events of this case."
Brown said the government needed to intervene to put an end to innocent lives being lost.
"We are calling on the Premier of the Western Cape [Helen Zille] to put up a commission of inquiry into child killings. A child commissioner needs to be appointed to deal with their safety."
Citizens could report abandoned, abused, neglected or missing children to the police or to the social development department hotline on 0800 220 250.
Source: News24