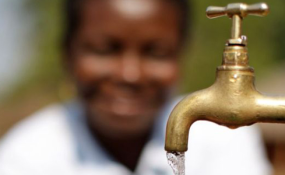 Photo: The Citizen
By Hellen Tembo
THE Ministry of General Education has urged schools to store enough water during the four-day water interruption to avoid interference of the school calendar.
Ministry of General Education public relations officer Nondo Chilonga said all schools should ensure that they had enough water for the pupils and teachers to use in the affected areas.
Ms Chilonga said this in an interview yesterday.
The Lusaka Water and Sewerage Company (LWSC) from yesterday September 18, 2017 to September 21 will interrupt water supply to facilitate for works at the Lolanda treatment plant in Kafue aimed at improving water supply in Lusaka.
"We are encouraging all the schools in the affected areas to store enough water," Ms Chilonga said.
LWSC director Jonathan Kampata said about US$5 to 6 million would be spent on the rehabilitation of water supply infrastructure.
Mr Kampata said the works involved maintenance on the existing equipment and installing of new equipment.
He said rehabilitation works would improve efficiency in Woodlands, Lumumba area, High Court area, Mass media, Lusaka Water works, Chawama and Chelstone.
Mr Kampata also said that after September 22, this year, for 86 days, the plant would run at reduced capacity, because only two of the three pump stations would be operational as a result of continuous refurbishment works.
Mr Kampata said the affected areas were Kabulonga, Kalingalinga, Mtendere, Helen Kaunda, Handsworth, Chudleigh, Jesmondine, Kaunda Square stage one and two, Chainama, PHI, Chelstone, parts of Avondale.
Others were parts of Kalundu, Kamwala Extension, Parts of Nyumba Yanga, Industrial area, City Center, Villa Elizabetha, Emmasdale, Matero and Mandevu Township.