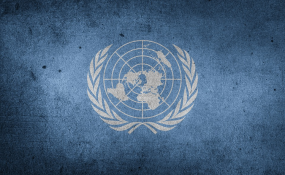 Photo: Pixabay
By Macneil Kalowekamo in New York, Usa
His Excellency the State President Prof. Arthur Peter Mutharika and the First Lady Madame Dr. Gertrude Mutharika begin their busy schedule in New York, USA today by attending significant side events to the United Nations (UN) General Assembly.
President Mutharika is to attend a high level event on ending Child Marriage at 12 noon (6 pm local time). The meeting will take at place at UNICEF House, Labouisse Hall, just a few miles from the UN building.
Her Excellency the First Lady has two confirmed assignments today. Madame Dr. Mutharika will attend the 6th African First Ladies/Spouses meeting at Westin Grand Central Hotel from 11:30 am (5:30 pm local time in Malawi).
On Monday afternoon, the First lady attends the Speak Up Gala at The 360 Tribeca within New York at 5:30 pm (11:30 pm local time in Malawi).