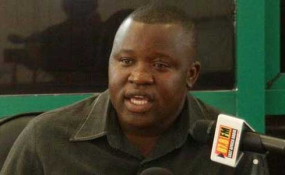 Photo: Daily Monitor
By By Mnaku Mbani
Member of Parliament for Msalala, Ezekiel Maige (CCM) wants the Bulyanhulu Gold Mine to pay Msalala District Council a total of Sh425 billion in unpaid service levy.
Speaking to the Citizen in a telephone interview on Tueday, September 19, Mr Maige said the amount is in accordance with the estimates made by the Presidential Committee on minerals, headed by Prof Nehemiah Osoro.
"The company started to pay the service levy in 2015 using an old formula of $200,000 flat rate per year instead of 0.3 per cent of the gross revenue of the company," he said.
He said the recent report which indicates that Acacia paid $11 million to Msalala District Council was not true. He said he was not aware when the amount was paid.
The former minister for Tourism said since the company started its operation in 1998, the economic dividends gained from mining activities were not equivalent of what was harvested.
"My people are among of the victims of bad investment policies that have been implemented in Tanzania over the last two decades," he said.
Mr Maige is in the view that the existence of the gold mine at the district has not benefited the people as many of them were evicted from their areas without proper compensation.
It is estimated that about 200,000 people were removed from the current Bulyanhulu Mine site in 1998 without compensation.
He said seven in ten people in Msalala District were happy by the decision of the government to revisit gold business transactions in Tanzania and only three out of ten are unhappy with the decision.
He said even employment at the mining areas did not consider local residents and all of their goods and services needs were outsourced outside the district.