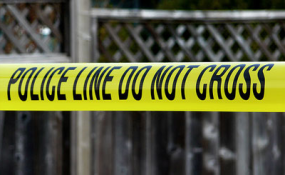 Photo: Capital FM
A man is expected to appear at the Roodepoort Magistrate's Court on Wednesday after he was rearrested for shooting the same victim on two different occasions, Gauteng police said on Tuesday.
Police spokesperson Kay Makhubele said the 54 year-old man first shot and wounded the victim last week in Florida, Johannesburg.
The police were called to the scene and the suspect was arrested, said Makhubele.
The suspect then appeared at the Johannesburg Regional Court on charges of attempted murder and was granted R5 000 bail.
"As if that was not enough, the suspect returned to Florida, and again, he shot and wounded the same victim."
The suspect was rearrested for attempted murder and for being in contempt of court after he violated his bail conditions.
Makhubele said the victim survived the second shooting as well and was taken to hospital.
News24