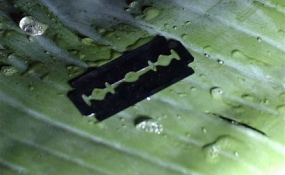 Photo: IRIN
By Joyce Chemitai
Kapchorwa — An estimated 100,000 girls in Sebei and Karamoja sub-regions are at risk of undergoing Female Genital Mutilation (FGM), the United Nations Population Fund (UNFPA) country has warned.
Mr Alain Sibenaler, the UNFPA country representative, said during a marathon at Kapchorwa Boma Grounds at the weekend that all stakeholders should join hands and end the vice that exposes women to many side effects of clitoris mutilation.
"We need to do more to secure the future and provide safety for more than 100,000 girls in Sebei and Karamoja whose lives are threatened by the possibility of FGM," Mr Sibenaler said.
Globally, the World Health organisation estimates that more than 200 million girls and women have been cut in 30 countries in Africa, the Middle East and Asia where FGM is concentrated"
Uganda banned FGM in 2009 punishing a person convicted of the practice up to 10 years in jail among other sentences.
This has, however, not completely eliminated the practice.
Mr Sibenaler noted that although achievements have been made in the fight against the deeply rooted cultural practice through sensitisation and access to education, a lot still wants to make the vice history.
"Even as we count our achievements, we need to reaffirm our commitment to go the extra mile to eradicate FGM completely by addressing the bottlenecks that predispose women and girls to this practice," he added.
The Archbishop of Church of Uganda, Stanley Ntagali, said since the inception of the anti-FGM marathon in 2015 as a community mobilisation tool, more than 15 communities have totally abandoned the practice in the three Sebei districts.
He said Sabiny elders should seek alternatives to FGM as a rite of passage but urged them to preserve other positive cultures.