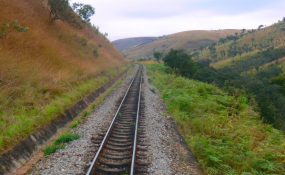 Photo: Daily News
By Rosemary Mirondo
Dar es Salaam — The government is looking for investors to finance the construction of the remaining part of the Standard Gauge Railway (SGR) that will connect Tanzania with some landlocked countries.
The government wants to upgrade the railway from Dar es Salaam to Kigoma and Dar es Salaa-Mwanza into the standard gauge.
Already the construction of the first part comprising of 205km from Dar es Salaam to Morogoro and the government expects to sign a contract for the second part (Morogoro-Makutupora in Dodoma) soon.
The Minister for Works, Transport and Communication Prof Makame Mbarawa now says the government was looking for investors who will finance the next part which stretches from Dodoma through Tabora to Isaka and Kwanza.
"For the second part of the construction from Morogoro to Makutupora, 336km, we expect to sign a contract in two weeks' time," he said during the 8th East and Central Africa Road and Rail Infrastructure summit 2017 yesterday.
He said Tanzania plans to connect with neighboring landlocked countries of Burundi, DR Congo, Rwanda, Uganda and Zambia which depend on the Tanzania Sea and Lake Ports for their imports and exports through the Standard Guage Railways.