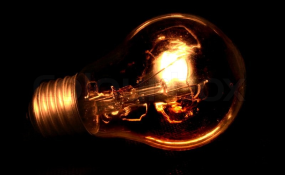 Photo: allAfrica
By Golden Sibanda
A consortium of seven South Korean firms is scouting for investment opportunities in the energy sector, including investing an initial $300 million into solar plants with capacity of producing 220 megawatts.
The business delegation from South Korea, headquarters of the world's largest information technology firm, Samsung Electronics, is already in Zimbabwe to explore opportunities as an independent power producer or in partnership with units of Zesa Holdings.
Energy and Power Development secretary Partson Mbiriri said the investment by South Korean firms would be the first technical and commercial cooperation in the field of energy.
"Over the last two years, Seondo Electric Company and Parkmate Investments have engaged ZENT (Zesa subsidiary) with a view to creating a joint venture . . . " Mr Mbiriri said yesterday.
The companies expressed interest in the manufacture of solar water geysers, assembly and subsequent manufacture of solar panels, LED bulbs, general lighting and hi-tech manufacturing.
The State Procurement Board has already endorsed the joint venture proposal and a contract is being drafted.
An initial memorandum of understanding has already been signed.
Parties to the initial MoU, which will be followed by substantive agreements, include Ministry of Energy and Power Development, Seondo Electric and Hanwha Investment and Securities (HISC).
However, apart from Seondo Electric, Hanwha and Parkmate, the consortium comprises Bund Holding Group, Jung-Myung Engineering, Korea Consortium, Hyundai Power Solatech.
This particular visit is intended at exploring possibility of setting up medium size solar plants at a number of substations across the country, which the consortium is already touring.
The medium solar plants will be in Marondera, Mutorashanga, Tokwe, Haven, Chertsey and others.
"Project financing shall be arranged by HISC. The total project cost is yet to be established, but the first phase should be about $300 million. The intended initial power generation capacity is 220 megawatts. The consortium will carry out necessary studies in terms of feasibility, social and environmental impact assessment, Grid Impact," Mr Mbiriri said.
"Subsequent to receiving the requisite approvals, the consortium shall, using funds raised by them, construct, commission and operate the (power) plants," Mr Mbiriri added.
The Ministry of Energy and Power Development will facilitate for the consortium to access power grid infrastructure such as transmission lines, substations, sites and other requirements.
Mr Mbiriri said his ministry and relevant utilities will also avail necessary information and documentation relevant to developing the project proposal and securing the project financing. Zimbabwe is facing critical shortage of power and Government has embarked on cross cutting initiatives to reduce and eventually eliminate shortage of power in the country.
Internal production currently stands at 1 100MW against demand for power at peak periods of 1 400MW. The demand is expected to increase significantly when the economy recovers.