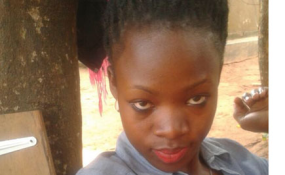 Photo: Paul Adude/Daily Monitor
By Jalira Namyalo
Kampala — Activists have asked government to declare a national day in remembrance of women who have been violently murdered in various areas in Wakiso District.
A group of women activists also demanded a government commitment to support the bereaved families and protection to avert further killings.
"Government does ensure appropriation of adequate financial resources for Gender Based Violence (GBV) interventions. As citizens, we need to see these resources translated into tangible results that can guarantee Ugandans' safety, justice and peace where possible, with limited reoccurrence of such incidences.
"We want government to improve coordination, especially in planning and allocation of resources to deliver sustainable and effective interventions for preventive and response to GBV," said Ms Lilian Byarugaba, the director of programmes at the Uganda Association of Women Lawyers.
She was speaking yesterday at the declaration of a week of mourning for the death of 21 women and girls who were killed between July and August in the areas of Nansana Municipality, and Katabi Trading Centre in Entebbe both in Wakiso District.
Ms Byarugaba said the killing of the 21 women was done in a ruthless and demeaning manner because women are being used to fight unknown wars and conflicts.
The women activists also castigated government on the manner in which investigation into the murders have been conducted saying it has exposed gaps in the security system which further threatens the security of women in the country.
However, the Minister of Internal Affairs, Gen Jeje Odongo, recently told Parliament that the gruesome killing of women at Katabi Trading Centre and Nansana Municipality, were part of ritual murders carried out by evil businessmen. He, however, said government has taken steps towards the protection of women.
Ms Byarugaba said the minister's statement is not tenable for such a magnitude of murders and that no sufficient reason was given to convince the most probable motive for the murders.
The Uganda demographic and health survey, 2016 asserts that women are more than twice men as likely to experience violence as opposed to men.
According to the 2016 Uganda police annual crime and road safety report, 372 domestic violence-related murders were reported at police stations countrywide.