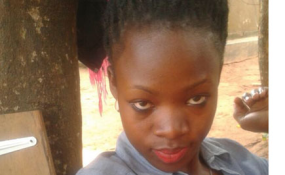 Photo: Paul Adude/Daily Monitor
By Our Reporter
For the second straight day, residents in Entebbe have found a body of another woman, rising the total number to 23 women killed in Wakiso district in 3 months.
The body of Sarah Naluyima aged 22 years, a food vendor was reportedly found by a young boy in a banana plantation in Impala, in Nkumba near Nkumba University in Katabi town council.
In Katabi town council alone, Naluyima is the 13th woman to be killed in the area. Yesterday, the decomposing body of Harriet Nantongo was also found in the bushes near a hostel in Nkumba.
According to residents, Naluyima was reportedly killed in a similar pattern just like the other 22 women. It appears the women are first raped, killed by strangulation and then sticks inserted in their private parts.
About two weeks ago, the minister for Internal Affairs, Gen Jeje Odongo told MPs on the floor of parliament that the murder of then 21 young women and girls in Katabi town council, Nansana and Entebbe in the last three months was due to witchcraft.
Odongo told the House that a total of 44 murder suspects had been arrested and 22 charged in courts of law. Odongo revealed that in the Katabi murders, technical evidence pointed to a serial killer identified as Ivan Katongole, a businessman, who kills for ritual purposes.
"Some suspects were found with forms given to them by Katongole to enlist in Illuminati. (Illuminati, according to one English dictionary, refers to a secret society of people claiming to possess special enlightenment or knowledge of something.)
Others have 999 (sign of Illuminati) tattooed on their bodies. Katongole is physically linked to the death of Rose Nakimuli because he was in her company the night she was killed," Odongo said, amidst murmurs from MPs.