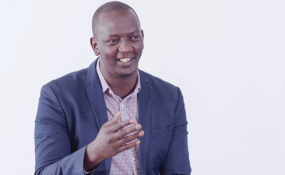 Photo: The Citizen
By Citizen Reporter
Dar es Salaam — Users of Vodacom Tanzania's M-Pesa will share Sh6 billion that the mobile operator is distributing as a bonus during the second quarter.
This is another round of distribution of earnings from M-Pesa Trust accounts covering the period between April 1 and June 30, 2017, the company said in a statement released on Wednesday September 20.
The distribution will benefit seven million active M-Pesa users country wide, according to Vodacom.
The quarterly exercise will see M-Pesa customers, agents, super agents, banks, businesses and merchants receiving their share of the bonus earned as a benefit from using the service.
"Vodacom is sharing the profit in line with the requirements from the Bank of Tanzania. With the current distribution, Vodacom will have distributed a staggering Sh86 billion since it first started sharing interest earned from M-Pesa trust accounts held with various commercial banks in the country, which is the largest combined sum of interest payments back to customers' mobile wallets in the world," Vodacom said.
Before this distribution, more than Sh80 billion had been distributed to the wallets of M-Pesa users in several phases, including usage benefits accumulated from the inception of the service up to March 31, 2017. The distribution covers usage benefits accumulated from the second quarter of 2017.
"The amount that one will receive as usage benefits depends on the level of activity they have had on M-Pesa since the last disbursement. Such activities include transfers, airtime purchased, bills and merchant payments to name a few," said Vodacom M-Commerce director Sitoyo Lopokoiyit.