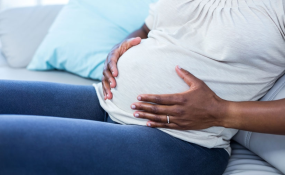 Photo: Lydia Atieno/The New Times
Organisations and activists in the HIV sector must work towards demystifying the notion that women and men lose sexual appetite as they advance in age, health specialists have said.
The health ministry and National Aids Council (NAC) officials said the belief that women become sexually ineffective once they reach menopause is false and responsible for the high sexually transmitted infections the country is battling with.
National PMTCT, Paediatric HIV Care and Treatment coordinator in the Health ministry Angela Mushavi said inaccurate traditional beliefs on sex and age have been slowing down progress towards eliminating new HIV infections.
"Long ago it used to be a common belief that once a woman is no longer having her menses, a process people believe cleans the woman's system, they are no longer clean enough so it's no longer good for the husband to indulge with her because she is dirty," said Mushavi on the side-lines of a NAC digital media workshop in Mutare last week.
"For me those are the myths and beliefs we should demystify. There is nothing that can stop an ageing couple from enjoying sex. Both parties in the union need education, you find that even some women actually believe it.
"Traditionally you would then find them giving the husband their niece but now you mostly have men seeking sexual activity outside marriage where there is real risk of contracting HIV."
Zimbabwe has approximately 1,3 million living with HIV. Mushavi encouraged relevant stakeholders to provide education on how the ageing can deal with hormonal challenges.
NAC communications director Madeline Dube said the country's HIV prevention response was not catering for the needs of those above 50 years--a situation they were forced to review after calls by the elderly.
"There are many people aged between 50 and 65 with HIV. People assume the elderly no longer engage in sex," said Dube.
"The elderly themselves have asked for access HIV services without being questioned. They said whether married, divorced or widowed, they engage as long as they feel fit."
Dube pleaded with families to accept the decision of ageing parents who decide to remarry after the death of a spouse of divorce and also encourage them to get screened for HIV before marrying.
"If you deny them, they end up doing it secretly sometimes with sex workers and in unsafe manner as they have no knowledge about HIV.
Dube revealed that the Health ministry is working on a strategy which seeks to address the needs of the elderly.