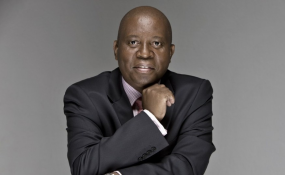 Photo: Black Like You
Democratic Alliance Gauteng leader John Moodey has dismissed the legal challenge by the African National Congress to force a secret ballot to oust Johannesburg Mayor Herman Mashaba as an attempt to block ongoing graft investigations.
"They know their time is running out and they will end up behind bars sooner than later, Moodey told News24 in a broad interview ahead of the party's elective provincial conference.
The ANC went to court last Friday, September 15, after the speaker of the council rejected its calls for the motion of no confidence against Mashaba to be held via a secret ballot.
Moodey said there were no similarities between this motion and the recent motion of no confidence against President Jacob Zuma in the National Assembly that saw some ANC members voting with the opposition for Zuma to go.
"The difference here is that no one's life is threatened, no-one is being intimidated; the rule says a motion of no confidence vote should be held in an open ballot," Moodey said.
The party has faced criticism for carrying out lie detector tests to determine which DA members voted with the ANC in Mogale City, leading to the party losing the municipality in Gauteng's West Rand.
Moodey said while lie detectors should not become the norm, in Mogale City "it was voluntary and caucus members wanted to clear the air".
'Growing pains'
He said the ANC's motion of no confidence was part of an attempt to destabilise DA-governed metros, and that he was expecting a similar motion to follow against Tshwane Mayor Solly Msimanga ahead of the 2019 elections.
He said talks were continuing with the Economic Freedom Fighters which boycotted council meetings in retaliation against the ousting of the United Democratic Movement's Mongameli Bobani as deputy mayor of Nelson Mandela Bay in a motion of no confidence in August.
The EFF boycott threatens the already shaky DA-led coalition.
Mail & Guardian reported on Friday that EFF leader Julius Malema said his party couldn't promise to back Mashaba if the motion of no confidence was allowed.
"It is growing pains, coalitions are not easy. Choosing bed fellows when we all have different approaches and feelings are slighted and it feels we are living on different planets.
"We continue to negotiate, and meet and talk. We can't have an impasse and not talk about it," Moodey said.
He has defended Mashaba's leadership and focus on fraud investigations.
"You cannot deliver services if you can't get rid of the rot because the rot is so entrenched and it's about money. Fourteen billion rand is unaccounted for in Johannesburg; that is money that could go to housing, improving infrastructure and job creation," Moodey said.
Moodey said he would be running for re-election as DA Gauteng leader in November in order to lead the party in the "make or break" 2019 elections.
He has, however, turned down contesting as a Gauteng premier candidate for the party.
Source: News24